Trusted + recommended by top canine fitness + rehabilitation experts worldwide
Agility Kit Product Guidelines
Congratulations on the purchase of your new FitPaws® Agility Kit.

The FitPaws Agility Kit is a great beginner training tool. It includes six 12" (30cm) cones and three collapsible jumping rails. The jumping rails measure 36" (90cm) when fully assembled and can be adjusted to 2", 5" or 8" in height.

Great for at home training and on-the-go use.
Usage Tips
Agility Kit
The FitPaws Agility Kit can be easily assembled and disassembled. No individual piece measures more than 12" (30cm) in length making it super convenient to store and bring on-the-go.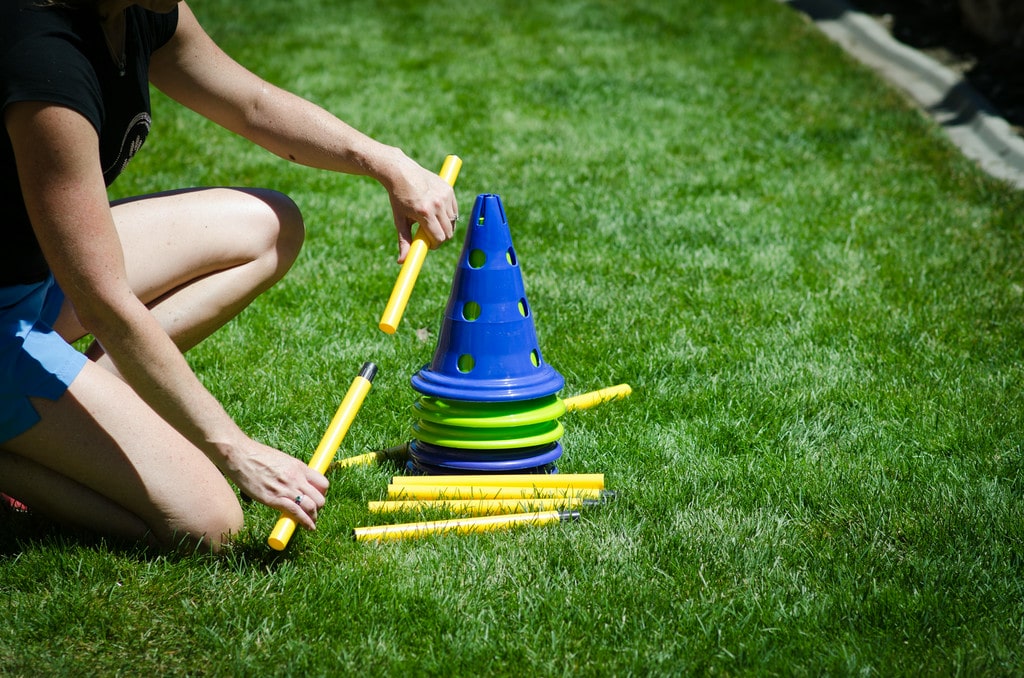 The Agility Kit is extremely versatile and can be assembled in various configurations for different exercises, skill levels, sizes and rehabilitation goals.
Ideal for both physical and mental fitness, the Agility Kit can be mixed and matched to create new challenges that strengthen hind limbs, front limbs, and core muscles.
Ready to get started with your Agility Kit?
The FitPaws Agility Kit is made for dogs of all sizes and capabilities. Adjustable in height to 2" (5cm), 5"(12.5cm) and 8" (20cm). Benefits include:
Gait training
Increased proprioception, especially rear end awareness
Strengthens and lengthens the spine, shoulder and hip muscles
Improved coordination
Better joint health
Improved cardio
Cavaletti