Trusted + recommended by top canine fitness + rehabilitation experts worldwide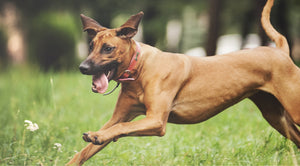 Dogs' bodies are made to run, leap, hunt, herd and play. They are incredible athletes with energy to burn and a strong desire to do what they were built to do. These incredible animals were definitely not made to lay on the couch or lounge in the backyard all day. They were made to move and by making fitness a part of their lives, you are helping them live a better, richer, healthier life.
WHY IS DOG FITNESS
IMPORTANT?
Dog fitness is one of the primary drivers of overall dog health. Physical fitness for dogs is necessary to keep their bodies and minds active and healthy. It helps increase their agility, strengthen their muscles, reduce the chances of injury, increase their concentration, reduce unwanted behaviors and build strong bonds with their humans. The goal is for dogs to gain and maintain the five foundations of Canine Fitness & Performance.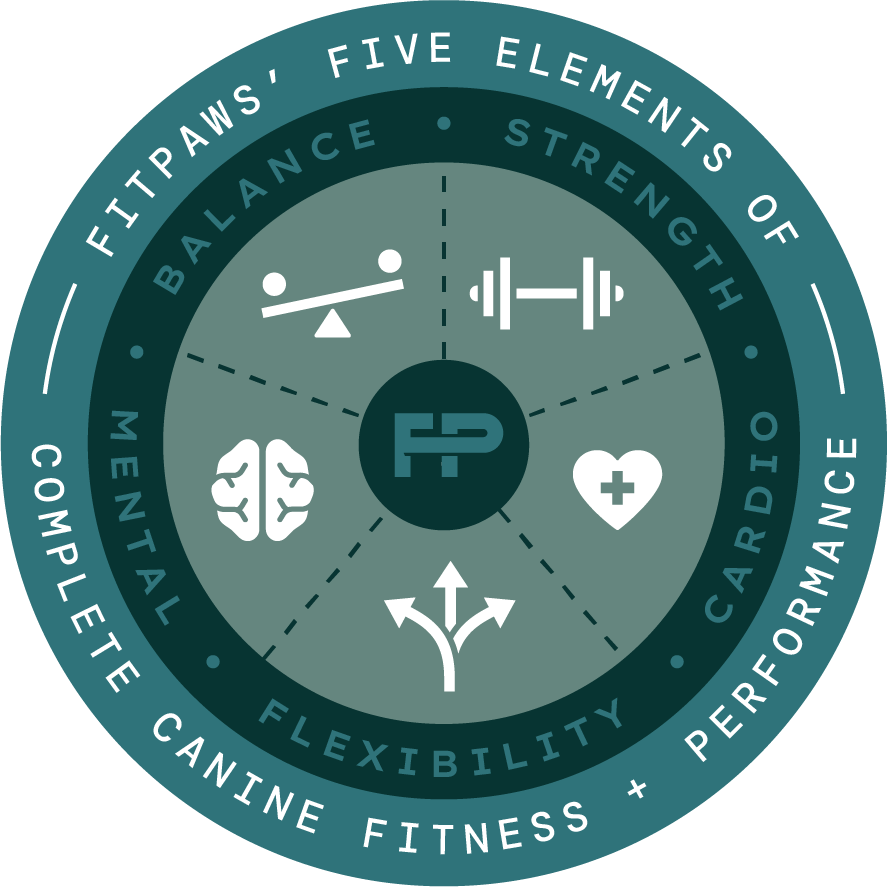 Depression, obesity, diabetes, muscle loss + much more. In other words, it builds both vitality + longevity.
How much daily exercise does a dog need to stay fit?
Regular exercise for your dog is a must. On average, dogs need at least 30-60 minutes of exercise a day to stay mentally and physically fit. However, when you are mapping out a fitness plan for your dog, important factors need to be taken into consideration such as your dog's breed, age, health, and size.
The life you want impacts the fitness
your dog
needs
Beyond basic daily exercise, many of the fitness decisions you make for your dog will depend on what you and your dog like to do together. Whether you want to be able to go for long walks or hikes in the woods, compete in scent work or dock diving, partner together in search and rescue, or compete in conformation - your dog must be healthy enough to join in. In all instances, physical and mental fitness can improve your dog's strength, reduce the chance of injury and ensure you are able to share the life you want together.

A strong, agile dog is a healthy, happy dog