Trusted + recommended by top canine fitness + rehabilitation experts worldwide
Balance Ramp Product Guidelines
Congratulations on the purchase of your new FitPaws® Balance Ramp.

The FitPaws Balance Ramp provides a 14" (35cm) square training surface with sensory bumps designed specifically to provide neural stimulation to your dog.

The highest point of the Balance Ramp (back) measures 2.75" (7cm) resulting in a gentle 20% (or 11°) incline slope from front to back - great for beginners, seniors and rehabilitation.
Usage Tips
Balance Ramp
To increase the difficulty, follow the instructions below to add more air to the Balance Ramp which will increase the stability challenge for your dog.

Combine the balance ramp with other FitPaws equipment, such as the K9FITbone, to create a more dynamic exercise challenge.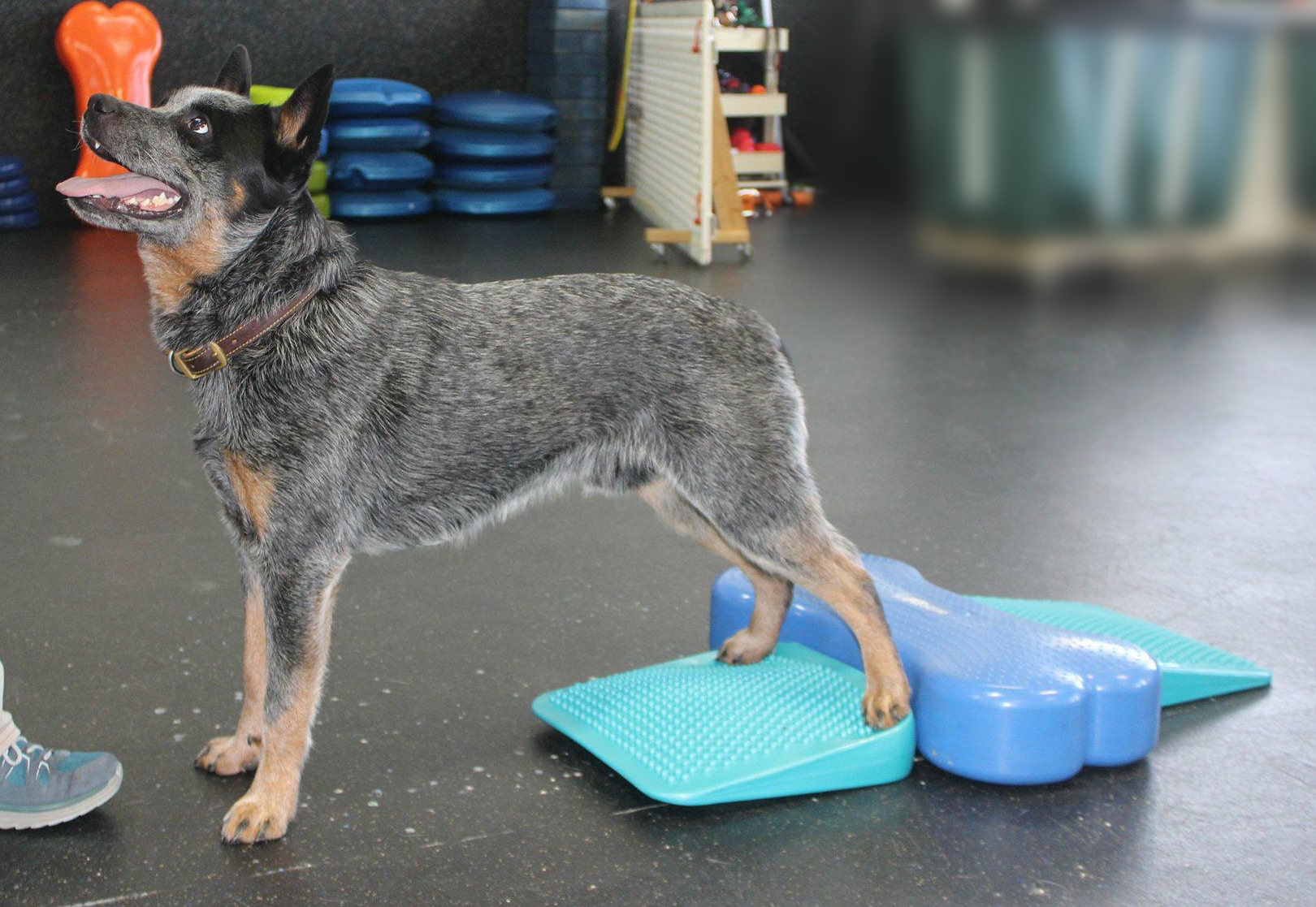 Balance Ramp Inflation Instructions
Remove your Balance Ramp from the packaging and locate the plug remover tool and spare plug.
Use the included tool to remove the plug located on the back wall of the Balance Ramp.
Insert pump with cone attachment into the inflation hole and pump to desired size.
Use your finger to temporarily cover the hole until you can re-insert the plug.
Balance training with the FitPaws Balance Ramp is a fun way to bond with your dog, teach them a new behavior and strengthen their core, limbs and joints.
Did you know?
Sizing
Dogs of all sizes can you the FitPaws Balance Ramp for forelimb and hindlimb balance and stability training.

Small and medium sized dogs are able to do sit-to-stand exercises on a single Balance Ramp.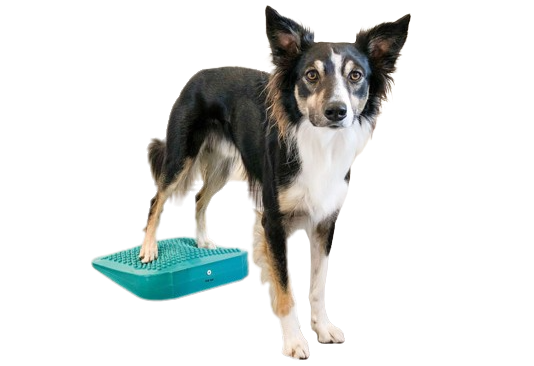 Ready to get started with your Balance Ramp?
The versatile FitPaws Balance Ramp is a great tool to get your dog started with balance training. Sensory bumps provide neural stimulation, helping to improve your dog's weight distribution and limb awareness. Other benefits include:
Core strengthening
Balance training
Instability training
Improved coordination
Better joint health
Obedience training
Puppy confidence building