Trusted + recommended by top canine fitness + rehabilitation experts worldwide
K9FITbone Product Guidelines
Congratulations on the purchase of your new FitPaws® K9FITbone Balance Training Platform.

K9FITbone Balance Platforms come in 3 sizes:

The combination of physical and mental exercises is absolutely critical for a well-balanced dog. The K9FITbone is a great way to exercise your dog mentally and physically at the same time.
Inflation Tips
K9FITbone
The level of difficulty of the K9FITbone can be easily adjusted by removing or adding air with the included pump and needle (as shown below). The more air added to the K9FITbone, the more challenging the exercise becomes for your dog.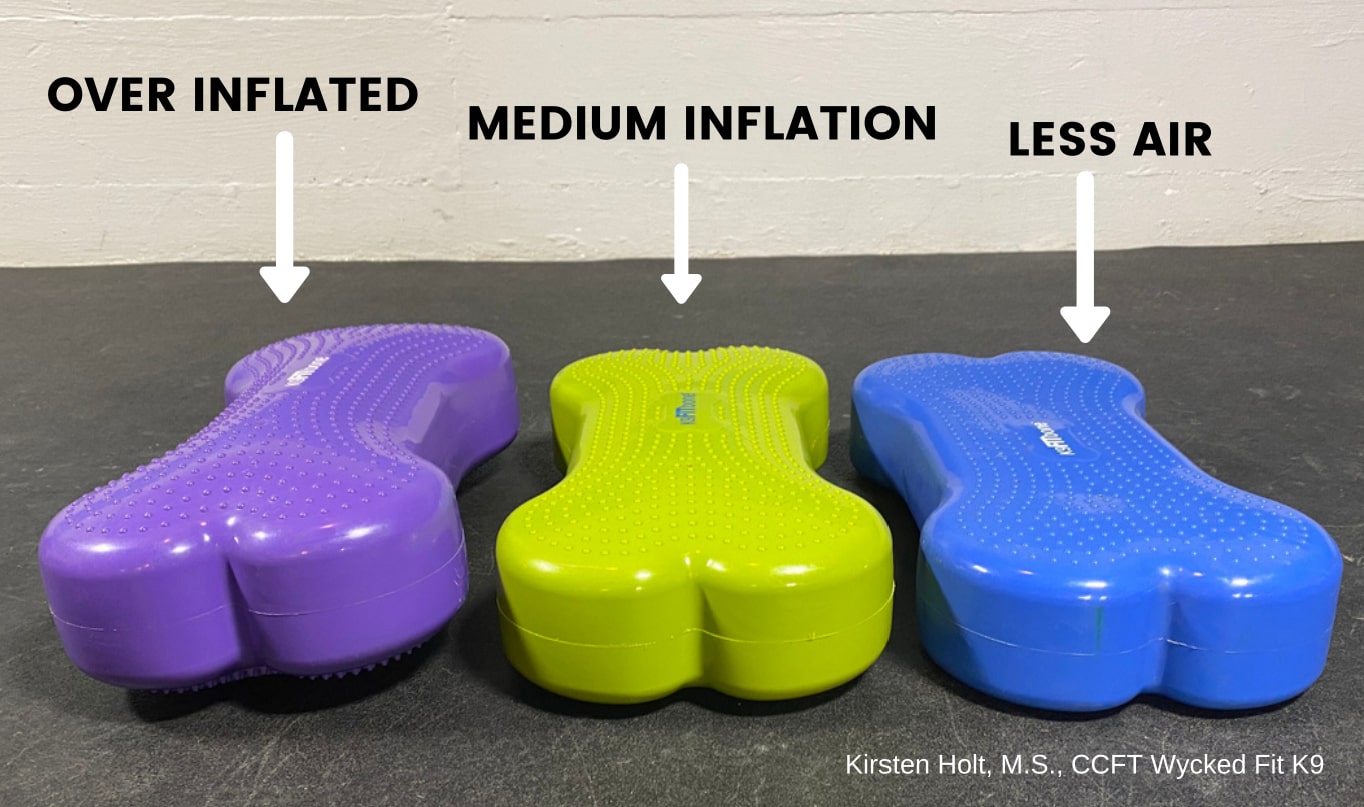 K9Fitbone inflation/deflation instructions
Inflate
Insert pump with needle attachment into the inflation hole (located on the bottom side of the K9FITbone) and pump to desired inflation size.
deflate - 1
First, remove the needle from the pump and insert the entire needle into the inflation hole on the bottom of your K9FITbone.
Deflate - 2
Gently press down on the K9FITbone to release air to desired size. Once done, remove the needle and reattach it to the pump.
Instability training with the K9FITbone is a fun way to bond with your dog, teach them a new behavior and strengthen their core - the powerhouse of your dog's body.
Did you know?
Sizing
All dogs can use any size K9FITbone! Depending on goal the exercise, the Regular, Giant or Mini K9FITbone can be used.

If you want your dog to stand on the K9FITbone lengthwise, measure the distance from your dog's front paws to back paws and compare to the length measurements of the K9FITbones above.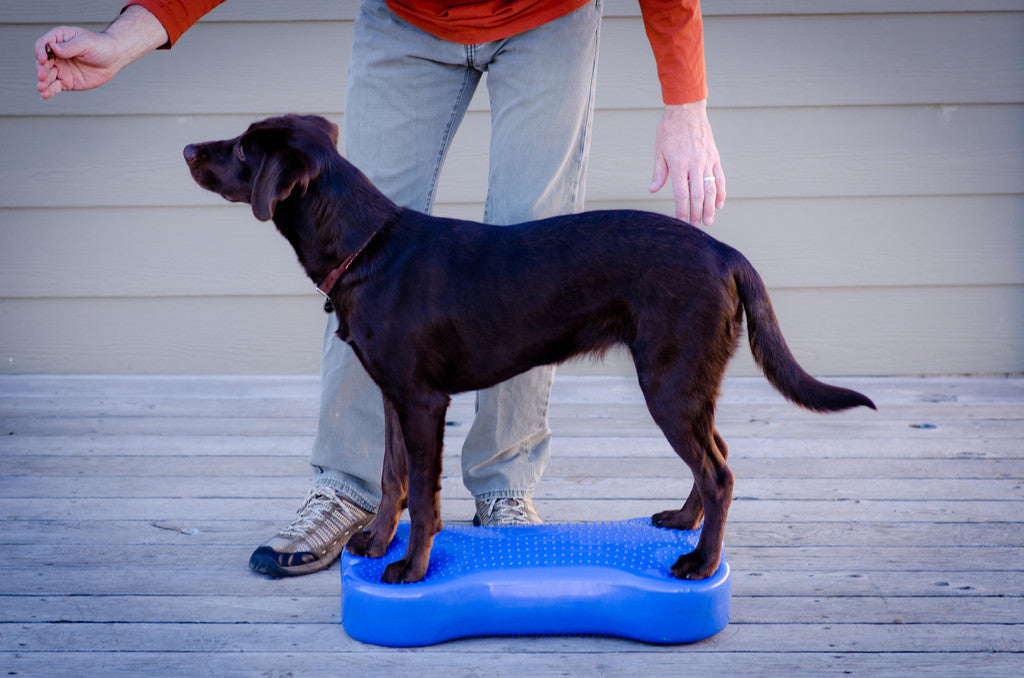 Ready to get started with your K9FITone?
The versatile K9FITbone is made for dogs. Sensory bumps provide neural stimulation, helping to improve your dog's weight distribution and limb awareness. Other benefits include:
Core strengthening
Balance training
Instability training
Improved coordination
Better joint health
Obedience training
Puppy confidence building