Trusted + recommended by top canine fitness + rehabilitation experts worldwide
Wobble Board Product Guidelines
Congratulations on the purchase of your new FitPaws® Wobble Board. The FitPaws Wobble Board comes in 2 sizes:
Small: 3.75" L x 1.5" H
Medium: 3.75" L x 2" H
Large: 5" L x 3" H
Both models feature non-slip textured surface and 360 degree dynamic rotation.
Usage Tips
Wobble Board
Introduce new patients to this challenging piece of equipment while stabilizing one edge with your foot or hand. Encourage walk overs, stands with weight shifts, cookies stretches, circling, leg lifts and more.

Alternatively, place the FitPaws Product Holder under your Wobble Board to increase the stability of the board and reduce the wobble angle – great for beginners, puppies, anxious dogs and post-rehabilitation recovery.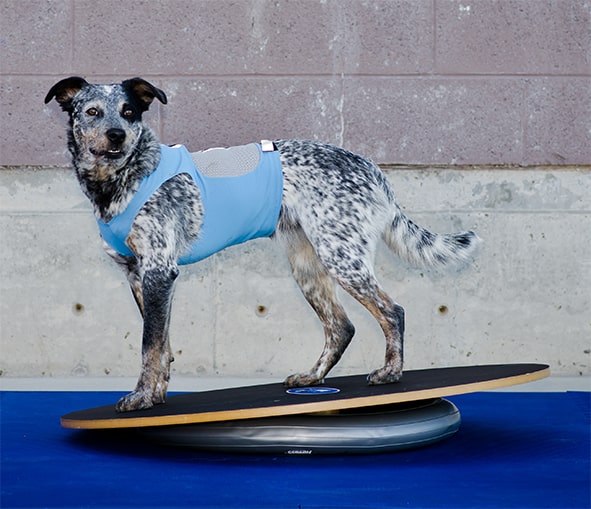 Training regularly on the FitPaws Wobble Board is a good way to maintain strong joints, range of motion, and mobility.
Did you know?
Sizing
All dogs can use both the 20" and 36" Wobble Board depending on the exercise. For larger dogs (with a stance greater than ~18" from front paws to back paws), the 36" model will give you more exercise options, including full-body exercises. The 20" model can be used to target specific limbs (front or back) for weight bearing therapy and muscle strengthening rehab.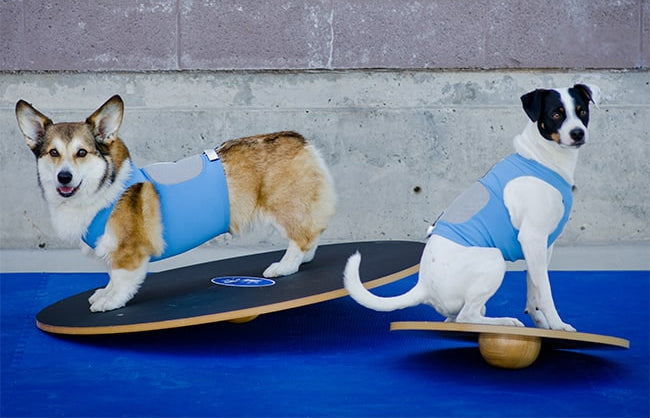 Ready to get started with your Wobble Board?
The FitPaws Wobble Boards are great dynamic balance training tools to add to your dog's cross-training, as they rotate a full 360°. Your dog will not only develop motor-skills, but will also improve their core strength as they work to maintain their center of gravity. Other benefits include:
Improved body + limb awareness
Multi-directional balance training
Instability training
Improved coordination
Better joint health
Increased range of motion