Trusted + recommended by top canine fitness + rehabilitation experts worldwide
The versatile FitPaws Balance Peanut
Designed with a dog-specific shape to promote proper form and alignment. With a ribbed surface for better traction and a center cradle for stabalization, this powerful conditioning tool strengthens the muscles of the entire body. The Balance Peanut can be utilized as a touch target, an obstacle, and as a tool for stability or core training. The Balance Peanut provides a high-to-ground and moderate-to-high level balance challenge and can be used to improve balance, cardio, flexbility and strength.
Product usage guidelines and inflation instructions can be found here.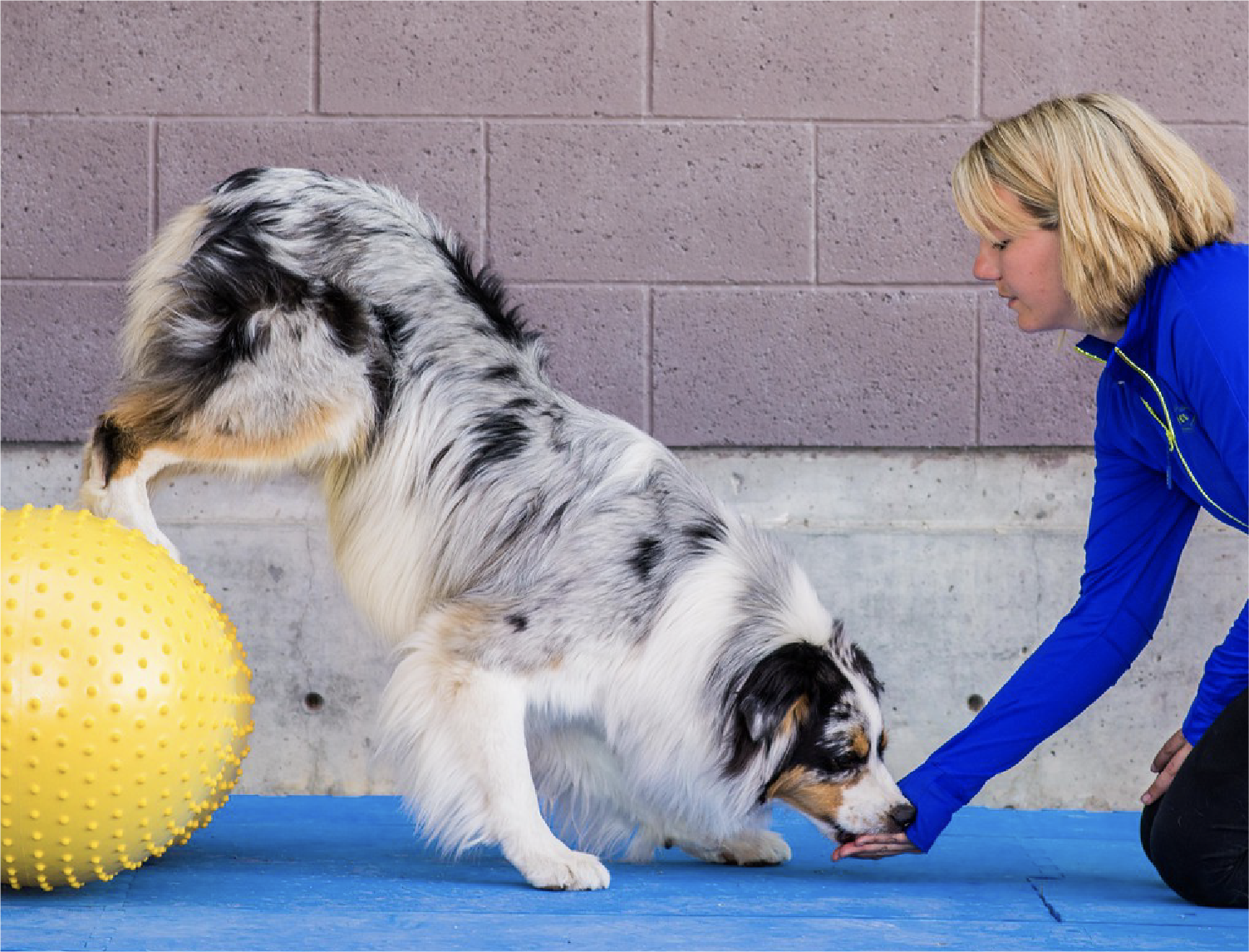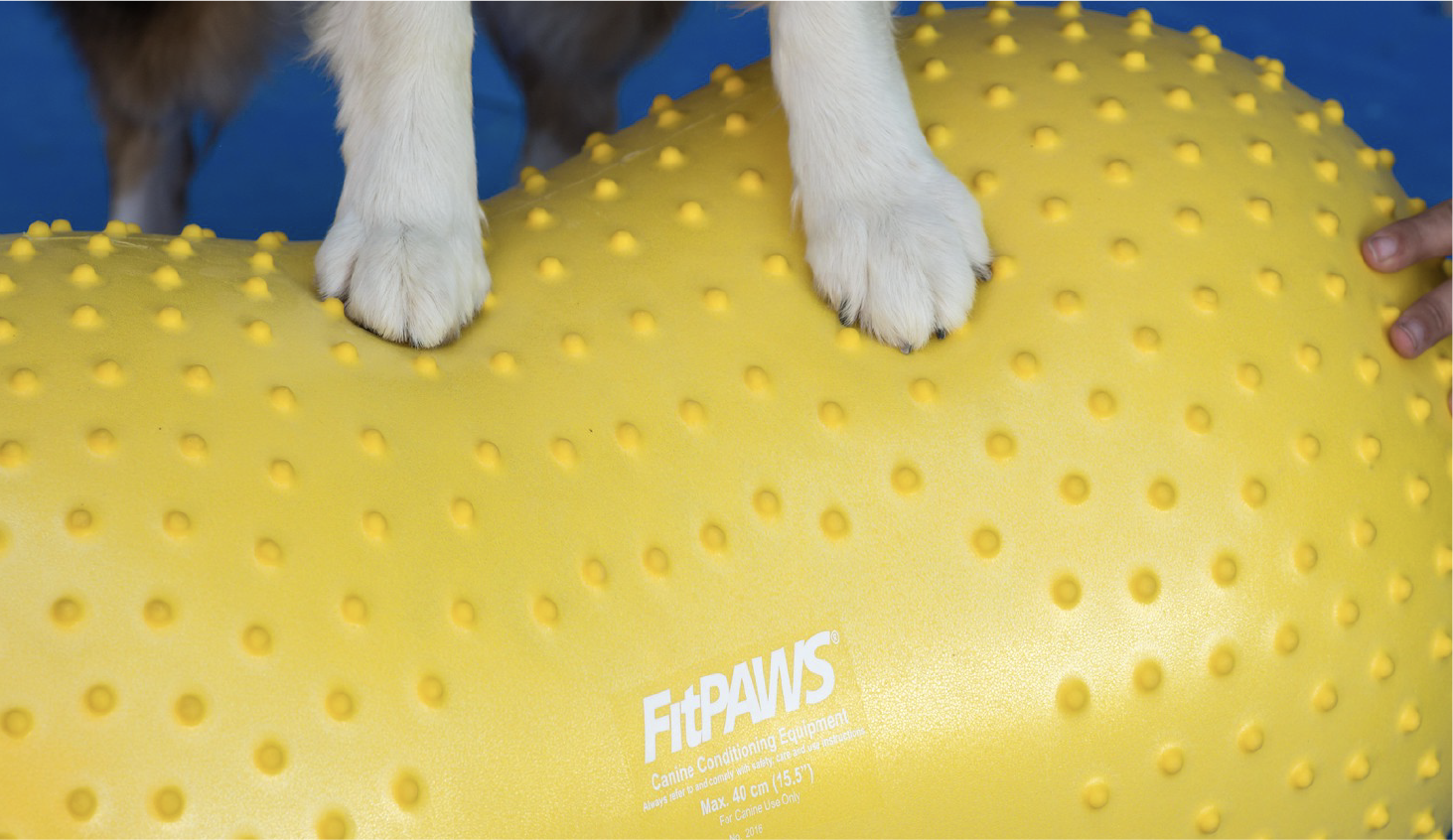 Engineered specifically for dogs
Low profile with superior gripping

Sensory bumps provide neural stimulation

Durable + burst resistant

Durable + burst resistant

Professional grade material
Benefits:
- Strengthen core + limbs
- Improved coordination
- Better joint health
- Stronger bond
- Reduced behavior challenges
- Senior dog strengthening
- Puppy confidence building
For sizing:
For core conditioning exercises: Your dog should be abel to stand on top of the Peanut in a natural stance without a hunched or arched back.
For stretching or weight bearing exercises: The Peanut should measure slightly under the highest part of your dog's shoulder.
Before beginning this or any physical activity with your dog, ensure he or she is in good health. The FitPAWS® Balance Peanut is a training tool for dogs only and is NOT A TOY. Do not allow your dog to use the equipment unsupervised. The Balance Peanut is not for human use. Contains small parts. Chocking hazard.
Clean with soap and water. Some cleaning solutions may cause damage to the plastic. FitPAWS® professional quality heavy-duty PVC was designed for dog use and resists damage caused by dogs nails. Please always check your dog's nails prior to using the product. Dog nails should be trimmed.
The
Five
Foundations of Canine Fitness + Performance
At FitPaws, we take the art and science of rehabilitation and physical training seriously. With a focus on canine biomechanics and the movements that help build, sustain and improve dogs' health, our specially designed products help dogs gain and maintain the five foundations of Canine Fitness & Performance.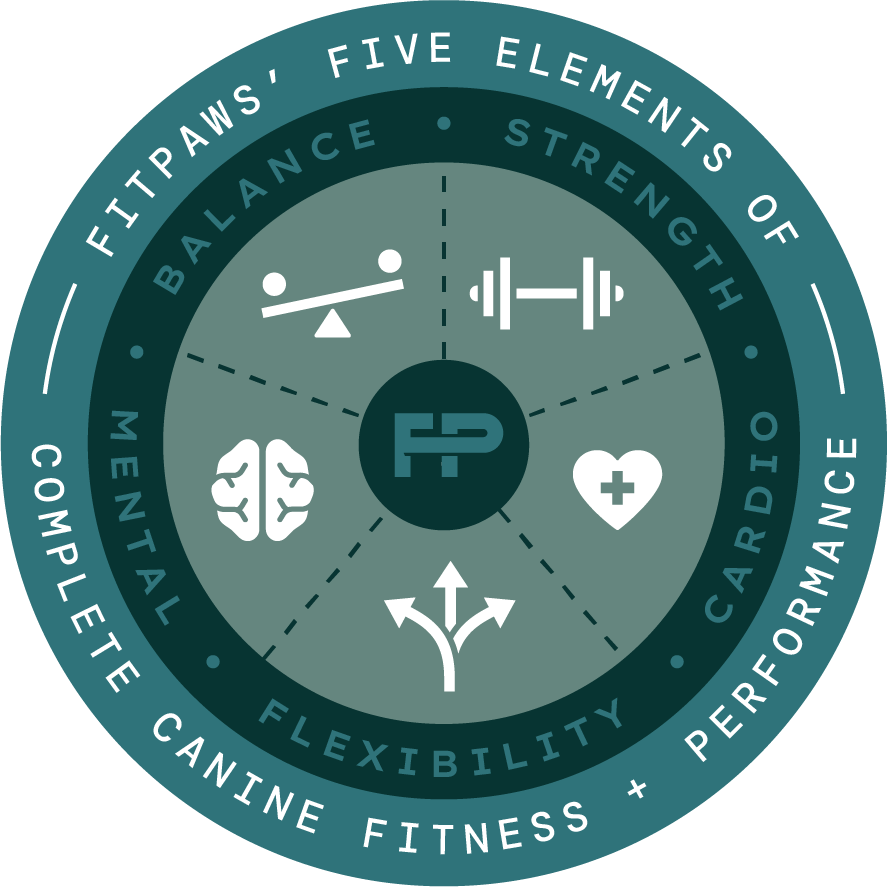 THEY NEED
agility, balance, conditioning, cardio + core strength.
YOU NEED
ideas, information + inspiration.