Trusted + recommended by top canine fitness + rehabilitation experts worldwide
The Versatile FitPaws Balance Disc
Provides dogs with an unstable surface on which to perform exercises that engage a variety of muscles. By adding this conditioning tool to your dog's exercise or rehab workouts it requires them to find and maintain their center of gravity on a constantly shifting platform. When used for stretching, balance, rehabilitation and strength training, the Balance Disc teaches dogs to coordinate muscles for unstable conditions that they experience in everyday life. This versatile Balance Disc offers challenge and variety for all dogs at any fitness level. Use two together to make it even more interesting!
Product usage guidelines and inflation instructions can be found here.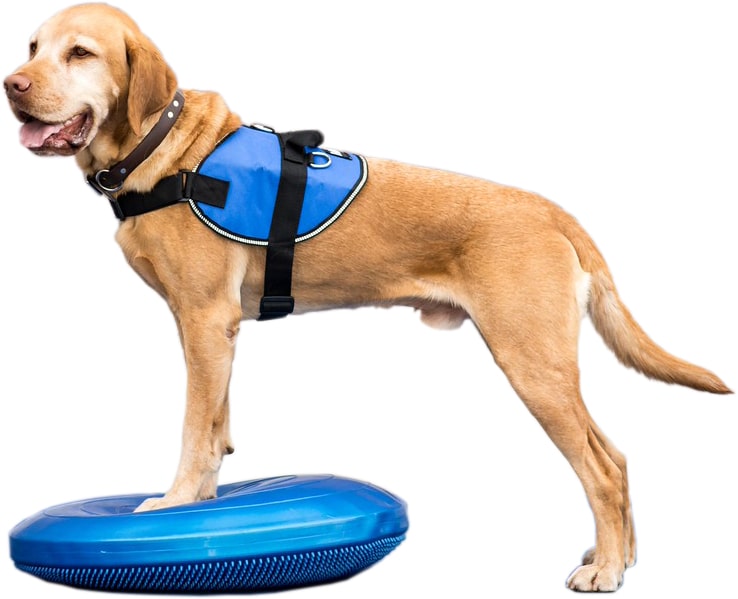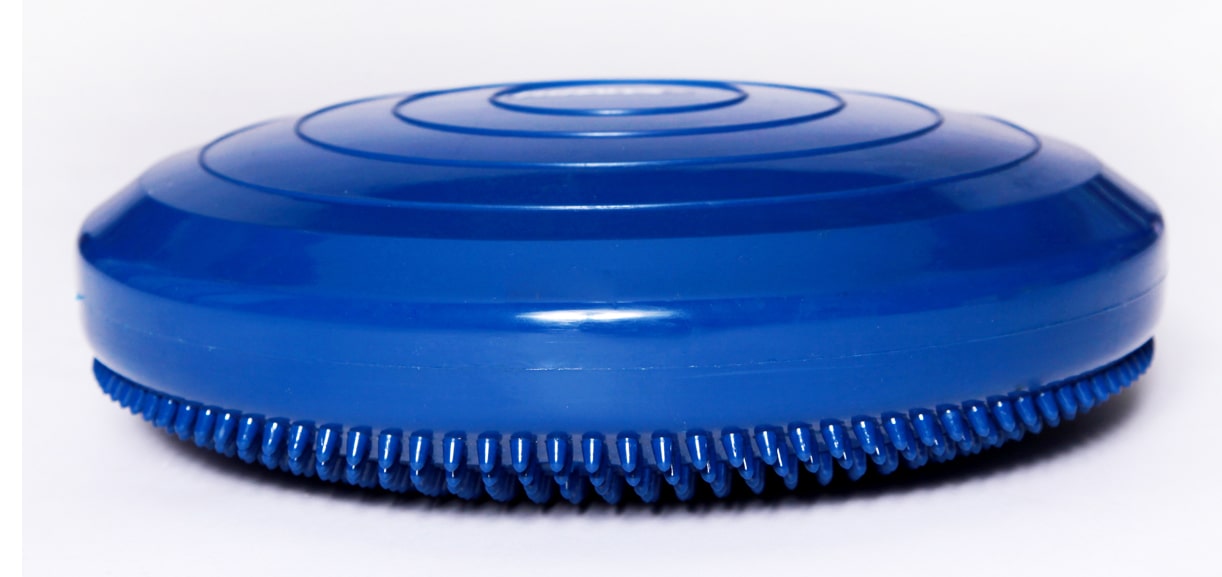 Engineered specifically for dogs
Superior gripping ribs on one side

Sensory bumps on other side

Professional grade materials
Benefits:
- Ideal for stability training
- Builds stronger muscles and joints
- Beginner balance training
- Rehabilitation
- Focus attention and build bond
- General fitness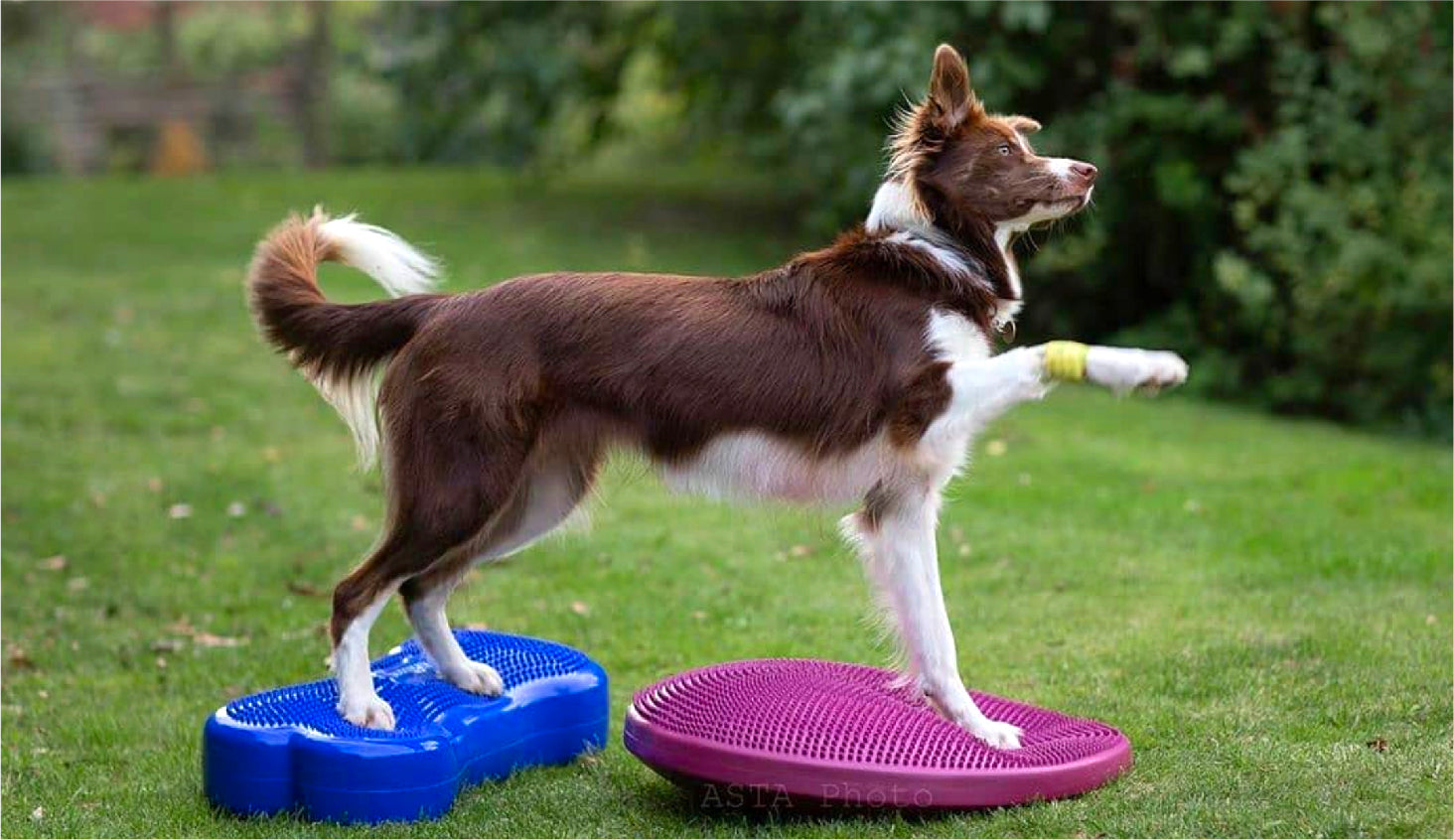 The 14" Balance Disc is ideal for small to medium size breeds including, but not limited to, Yorkie, Toy Poodle, Dachshund, ShihTzu, Chihuahua, Pugs, Pomeranian, Maltese, Boston Terrier, Sheltie, Corgi, Beagle, Mini Schnauzer, English Bulldog, Bichon Frise, Australian Shepherd, Border Collie and Labrador.
The 22" Balance Disc is ideal for larger size breeds including, but not limited to,Australian Shepherd, Border Collie, Golden Retriever, Labrador, Boxer, Standard Poodle, Rottweiler, Mastiff, Great Dane, Newfoundland, German Shepherd.
Before beginning this or any physical activity with your dog, ensure he or she is in good health. The FitPAWS® Balance Disc is a training tool for dogs only and is NOT A TOY. Do not allow your dog to use the equipment unsupervised. The Balance Disc is not for human use.
Clean with soap and water. Some cleaning solutions may cause damage to the plastic. FitPAWS® professional quality heavy-duty PVC was designed for dog use and resists damage caused by dogs nails. Please ALWAYS check your dog's nails prior to using the product. Dog nails should be trimmed.
The
Five
Foundations of Canine Fitness + Performance
At FitPaws, we take the art and science of rehabilitation and physical training seriously. With a focus on canine biomechanics and the movements that help build, sustain and improve dogs' health, our specially designed products help dogs gain and maintain the five foundations of Canine Fitness & Performance.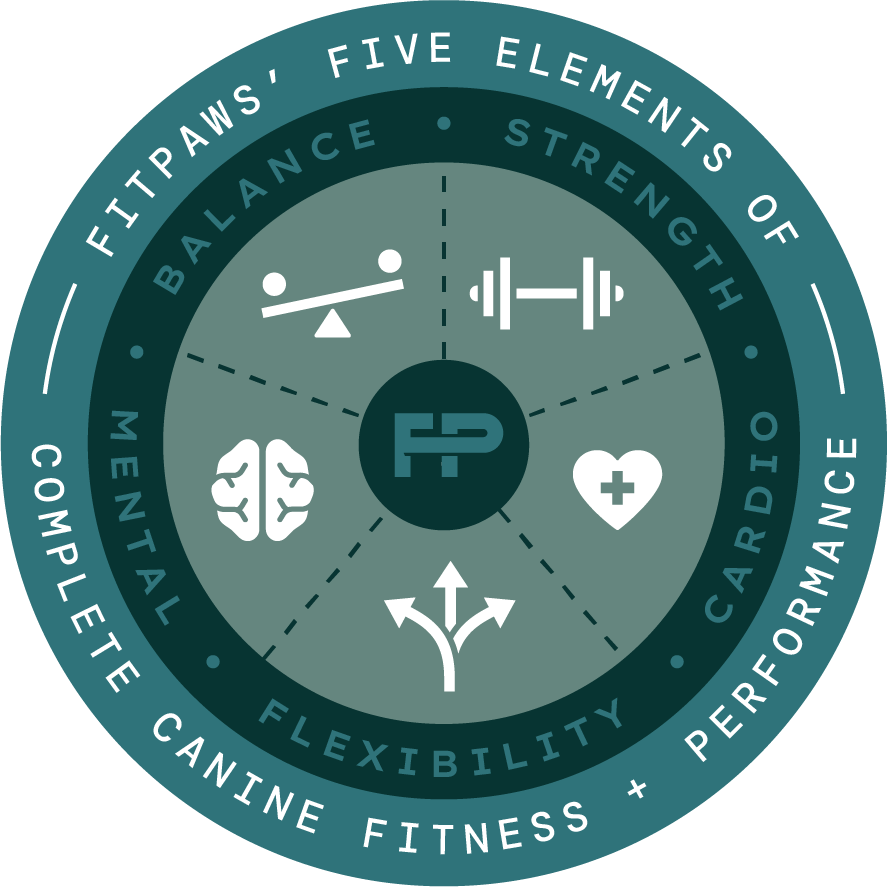 THEY NEED
agility, balance, conditioning, cardio + core strength.
YOU NEED
ideas, information + inspiration.