Trusted + recommended by top canine fitness + rehabilitation experts worldwide
Rocker Board Product Guidelines
Congratulations on the purchase of your new FitPaws® Giant Rocker Board platform.

The Giant Rocker Board measures 30" x 30" (75cm x 75cm) and comes equipped with a 1.5" (4cm) center fulcrum bar. The padded, non-slip training mat dampens the sound of the board hitting the floor and removes easily for cleaning.

The Rocker Board is perfect for dogs new to balance training, seniors, and puppies due to its single plane movement.
Usage Tips
Rocker Board
Designed for canine rehabilitation, the Giant Rocker Board is used to improve proprioception, weight bearing issues and beginning balance therapy post injury.

For more advanced exercise and rehabilitation options, pair the Rocker Board with other FitPaws equipment like the Peanut.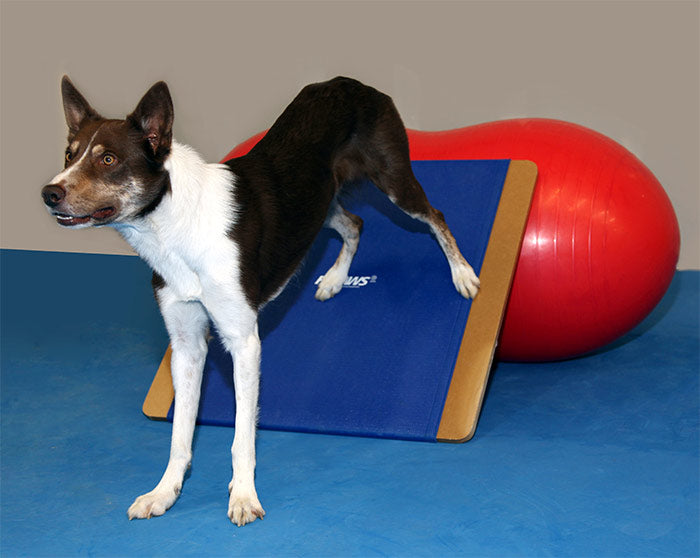 The FitPaws Rocker Board is a great tool to help with desensitization of shy or reactive dogs - simply stabilize the board during the first few passes.
Ready to get started with your Rocker Board?
With its extra wide non-slip surface and single plane movement, the FitPaws Rocker Board is designed for dogs.
Improve body awareness
Develop balance confidence
Condition, strengthen and rehabilitate
Introduction to agility teeter work and contact training
Initial weight bearing therapy
Obedience training
Puppy confidence building